One-night stands are supposed to be with someone convenient, or wickedly persuasive, or regrettable. They aren't supposed to be with someone like him.
But after a crazy Vegas weekend celebrating her college graduation—and terrified of the future path she knows is a cop-out—Mia Holland makes the wildest decision of her life: follow Ansel Guillaume—her sweet, filthy fling—to France for the summer and just…play.
When feelings begin to develop behind the provocative roles they take on, and their temporary masquerade adventures begin to feel real, Mia will have to decide if she belongs in the life she left because it was all wrong, or in the strange new one that seems worlds away.
"He's the guy who'll do a ridiculous robot dance to make you laugh, who'll lick the tip of your nose, make a fool out of himself for a smile. I'm sure if I tried to wrestle him to the ground, he'd let me win. And enjoy every minute."
Okay so first off, I loved this book! After
devouring
the Beautiful Bastard series, I put these authors on my auto-buy list, and I
wasn't disappointed.
Lately I've been reading so many books where the hero is an alpha but he's an asshole a lot of the time.
The
whole "treat them mean, keep them keen" thing
doesn't
really
fly with me so this book was definitely refreshing in that aspect. This is totally not the case with Ansel. He's sweet and shy but also confident and - yes you guessed it - filthy. The dirty talking alone puts this book on the must-re-read-shelf.
Mia was sweet, if not a little broken. From previous relationships, home life,
responsibilities
that seem to be dragging. And after graduating and
spending the weekend in Vegas, she definitely didn't expect to wake up married. Especially to someone she just met.
I thought his relationship with Mia was really sweet and unfolded naturally. However,
I do have to say I figured out Ansel's secret pretty early on so the big reveal wasn't that surprising. It also kind of seemed like there was no good reason for him not to tell Mia. The excuses he came up with were just that - excuses.
Overall I loved this story and I can't wait for the next one, bring on Whorelow ;)
"Their eyes meet from either side of me and hold. There's some sort of silent acknowledgment there, like they're on the same team—them against us—each trying to see which one can mortify their friend the most. And this is when I know we're only about an hour and a half from Harlow riding Finn reverse-cowgirl on the floor somewhere. Lola catches my eye and I know we're thinking the exact same thing."
About Christina Lauren: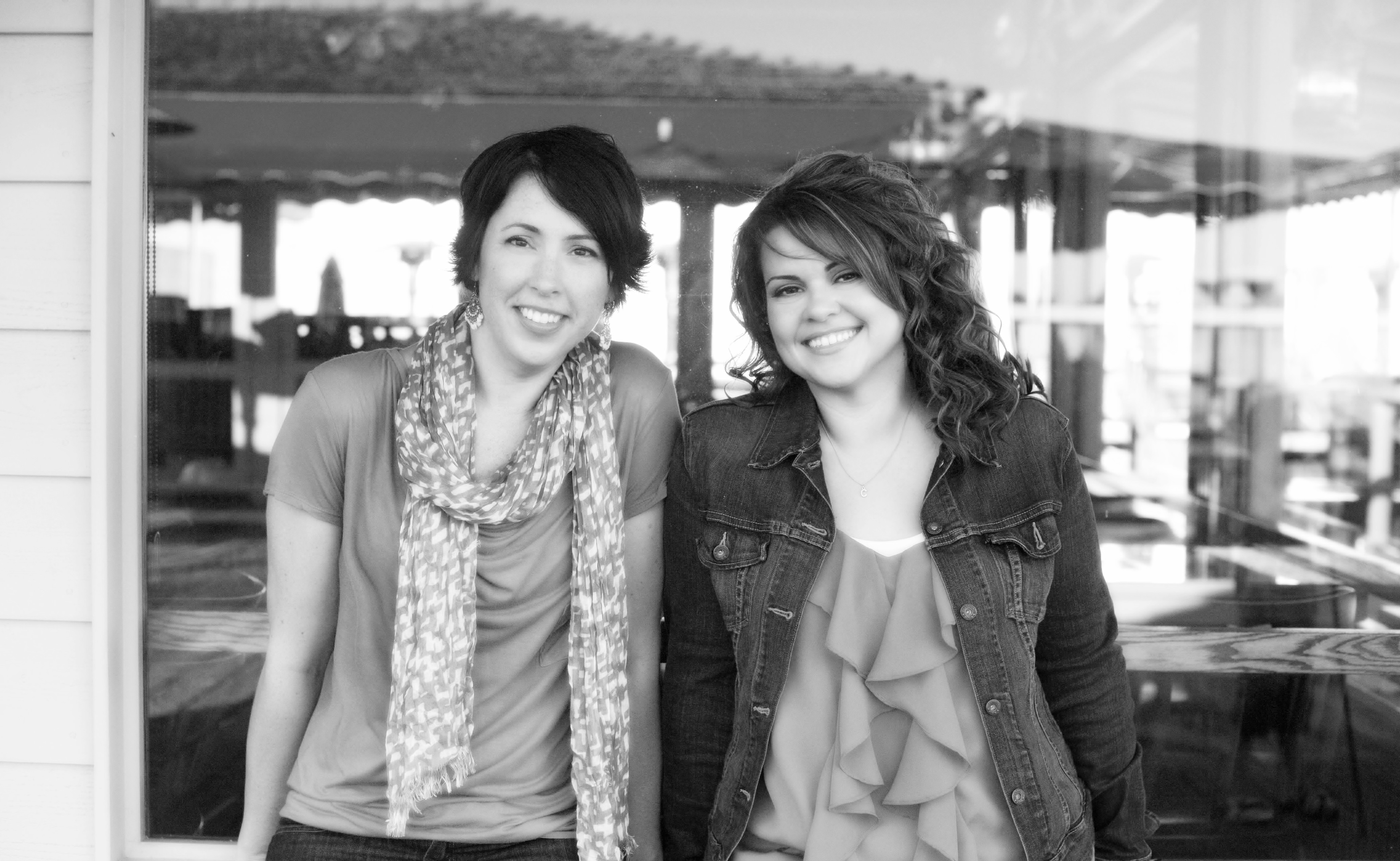 Yes, there are two of us! Lauren (on the left) and Christina (on the right).
Christina Lauren is the combined pen name of long-time writing partners/besties/soulmates/brain-twins Christina Hobbs and Lauren Billings. The coauthor duo writes both
Young Adult
and
Adult Fiction
, and together has produced eight New York Times bestselling novels. Their books have been translated into 24 languages.
Lauren Billings
(but everyone calls her Lo) has a Ph.D. in neuroscience and before she made writing her full-time job, would spend her days doing nerdy research-type things wearing a lab coat and goggles. She is silly Mommy to two littles, wife to one mountain biking homebrewing scientist, bestie to a shoe-stealer, and an unabashed lover of YA and romance.
Christina Hobbs
(but you'll always hear Lo call her PQ) used to spend her days in a junior high counseling office surrounded by teenagers. These days you'll probably find her on tumblr. She is married and absolutely not old enough to be the mom of a 14 year old (right??), thinks she's the luckiest person in the world to write books with her best friend, and is an unapologetic lover of boy bands and glitter. She also likes to steal Lo's shoes.
Connect with Christina Lauren