Waiting On Wednesday is a weekly event, hosted by
Breaking The Spine
, it spotlilghts upcoming releases that we are dying to read.
This week my WoW is ... Beautiful Secret by Christina Lauren!
AN UPTIGHT BRITISH EXECUTIVE. AN ADVENTUROUS AMERICAN NEWBIE. A SEXY INTERNATIONAL SCANDAL IN THE MAKING.
New York Times
and #1 internationally bestselling author Christina Lauren's Beautiful and Wild Seasons series hook up in
Beautiful Secret
for an erotic intercontinental romp that celebrates the best of both worlds!
When Ruby Miller's boss announces he's sending her on an extended business trip to New York City, she's shocked. As one of the best and brightest young engineers in London, she knows she's professionally up to the task. The part that's throwing her is where she'll be spending a month up close and personal working alongside—and staying in a hotel with—Niall Stella, her firm's top urban planning executive and The Hottest Man Alive. Despite her ongoing crush, Ruby is certain Niall barely knows she's alive…until their flirty overnight flight makes him sit up and take notice.
Not one for letting loose and breaking rules, recently divorced Niall would describe himself as hopeless when it comes to women. But even he knows outgoing California-girl Ruby is a breath of fresh air. Once she makes it her mission to help the sexy Brit loosen his tie, there's no turning back. Thousands of miles from London, it's easy for the lovers to play pretend. But when the trip is over, will the relationship they've built up fall down?
Expected publication: April 14th 2015 by Gallery Books
I LOVE THIS SERIES. I LOVE THESE AUTHORS. *insert gibberish* After reading
Beautiful Beloved
and getting a sneak peek at this book I
just
about had a nervous
breakdown
knowing I wouldn't get my hands on this book for MONTHS. But I've held it together, avoided restraining orders etc. and now it's only a few weeks away. SOMEONE HOLD ME.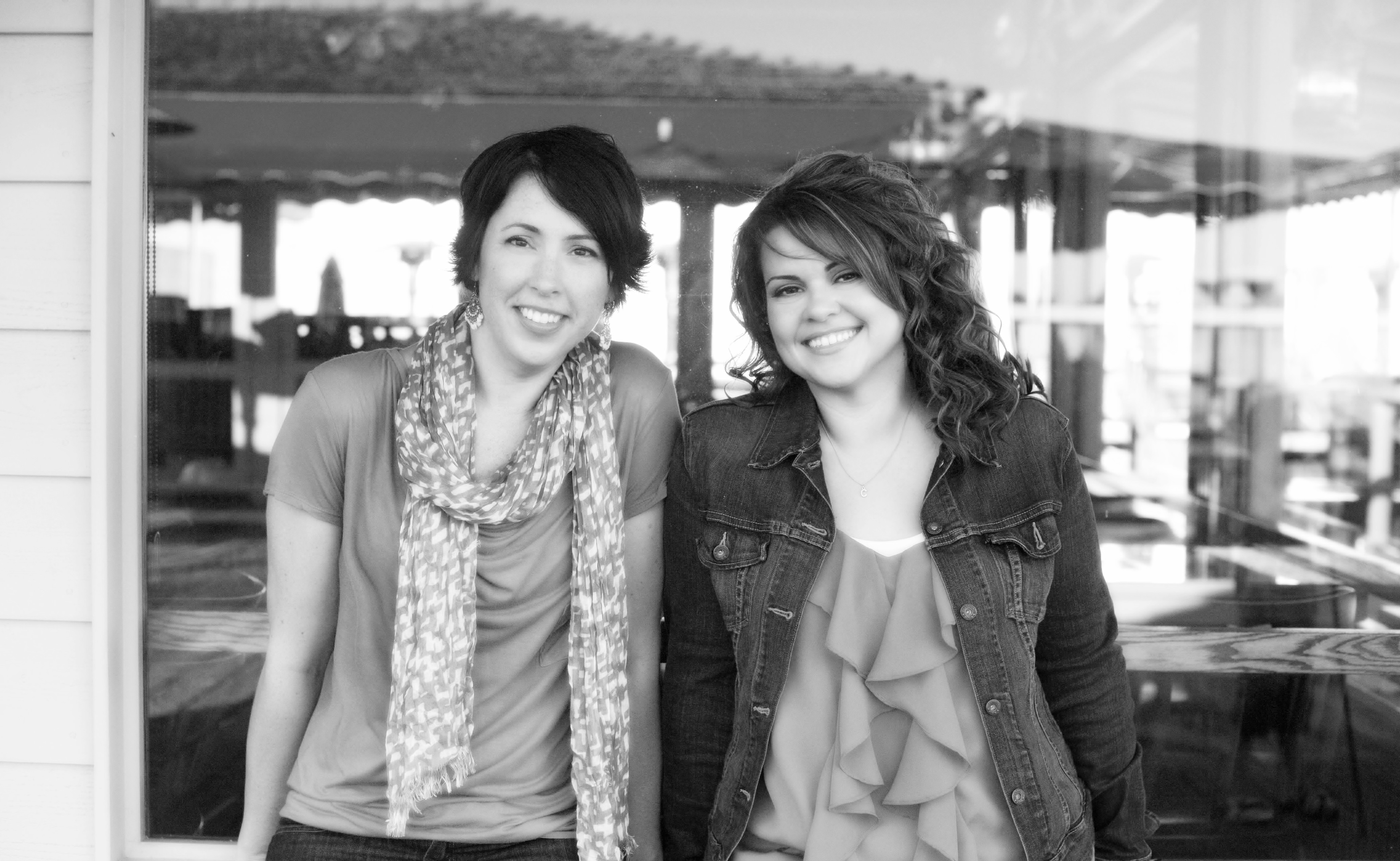 Yes, there are two of us! Lauren (on the left) and Christina (on the right).
Christina Lauren is the combined pen name of long-time writing partners/besties/soulmates/brain-twins Christina Hobbs and Lauren Billings. The coauthor duo writes both Young Adult and Adult Fiction, and together has produced eight New York Times bestselling novels. Their books have been translated into 24 languages.

Lauren Billings (but everyone calls her Lo) has a Ph.D. in neuroscience and before she made writing her full-time job, would spend her days doing nerdy research-type things wearing a lab coat and goggles. She is silly Mommy to two littles, wife to one mountain biking homebrewing scientist, bestie to a shoe-stealer, and an unabashed lover of YA and romance.

Christina Hobbs (but you'll always hear Lo call her PQ) used to spend her days in a junior high counseling office surrounded by teenagers. These days you'll probably find her on tumblr. She is married and absolutely not old enough to be the mom of a 14 year old (right??), thinks she's the luckiest person in the world to write books with her best friend, and is an unapologetic lover of boy bands and glitter. She also likes to steal Lo's shoes.